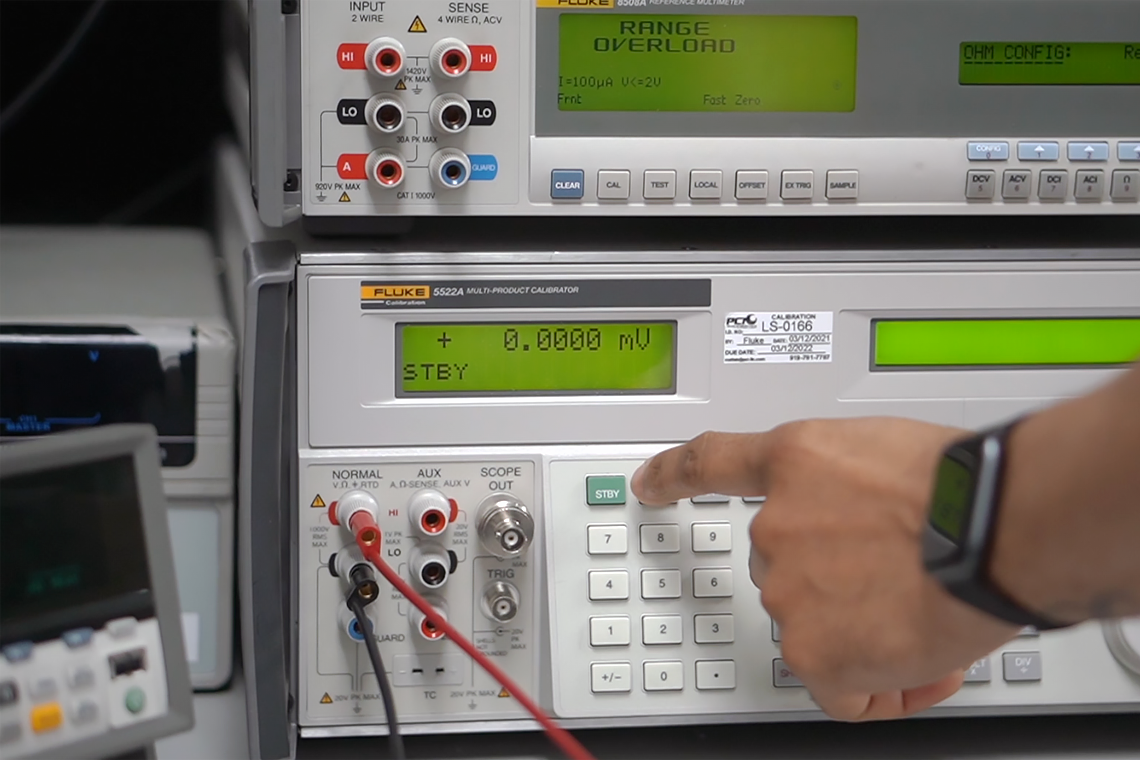 6 Things To Look for When Choosing Off-site Metrology Services
Having a calibration service is important, but do you know what to look for?
Article written by FCX Performance, Inc in collaboration with PCI.
---
Not every calibration service provider is created equally. So, what should you consider when choosing a provider? Here are 6 traits to help you with your search.
1. ISO-17025 Compliance 
Are they ISO-17025 accredited? It is important that calibration services are compliant with these guidelines, as it is an international standard for instrumentation calibration. Receiving this accreditation ensures the competence to carry out calibrations using standard methods, non-standard methods, and laboratory methods.
2. Turnaround Times

 
Does the service provider have a stated average turnaround time? It is important for providers to have a stated average turnaround time and adhere to that time. Many clients send in equipment for servicing during a shutdown period. If the calibrations are not completed and the equipment returned in a stated turnaround time, the client cannot get back to their core business.
You should also ask if they offer expedited services, such as weekend services and after-hours. Some calibration service providers can have expedited services as quick as 1 business day.
3. Industry Experience

 
Does the service provider have experience in my industry? Certain industries require specific needs for their calibration – you need to find a provider that fits your needs when looking at regulatory industries versus costs. In the life science industry, for example, calibration documentation should align with GDP (Good Documentation Practices). If you are in a non-regulated industry, the documentation requirements are not as robust, therefore the cost may be lower.
4. Proven Track Record 
Reputation is vital. You want to check the reviews of the service provider and evaluate if they have a good reputation. Ensure that the calibration service provider you choose does not have a track record of schedule over-runs, which can lead to additional cost and wasted labor hours.
How long has the provider been in business? You want to be able to develop a long-term relationship with your service provider. You want to know that the business has longevity.
5. Calibration Methodology 
What methods do they use to test the equipment and are those methods stated in Standard Operating Procedures (SOPs)? It's important to verify the calibration service provider you're choosing understands the methodology needed to calibrate your instruments. Another good question to ask is if their SOP's can be made available to you; you may want something to have as reference for out of tolerance investigations.
6. Customer Service Quality
You should choose a provider that has excellent customer service. With managing incoming and outgoing shipments and calibration requirements, it is important to develop a long-term, trusted service partner. Having a dedicated account manager can help mitigate the risk of logistic issues and instrument status updates as well as develop your relationship with the provider.
---
Talk With an Expert

It can be hard to find a calibration service provider that offers everything you need. PCI provides calibration, commissioning, and consulting solutions across multiple regulated industries. Connect with an Expert today to learn more about what PCI can do for you.