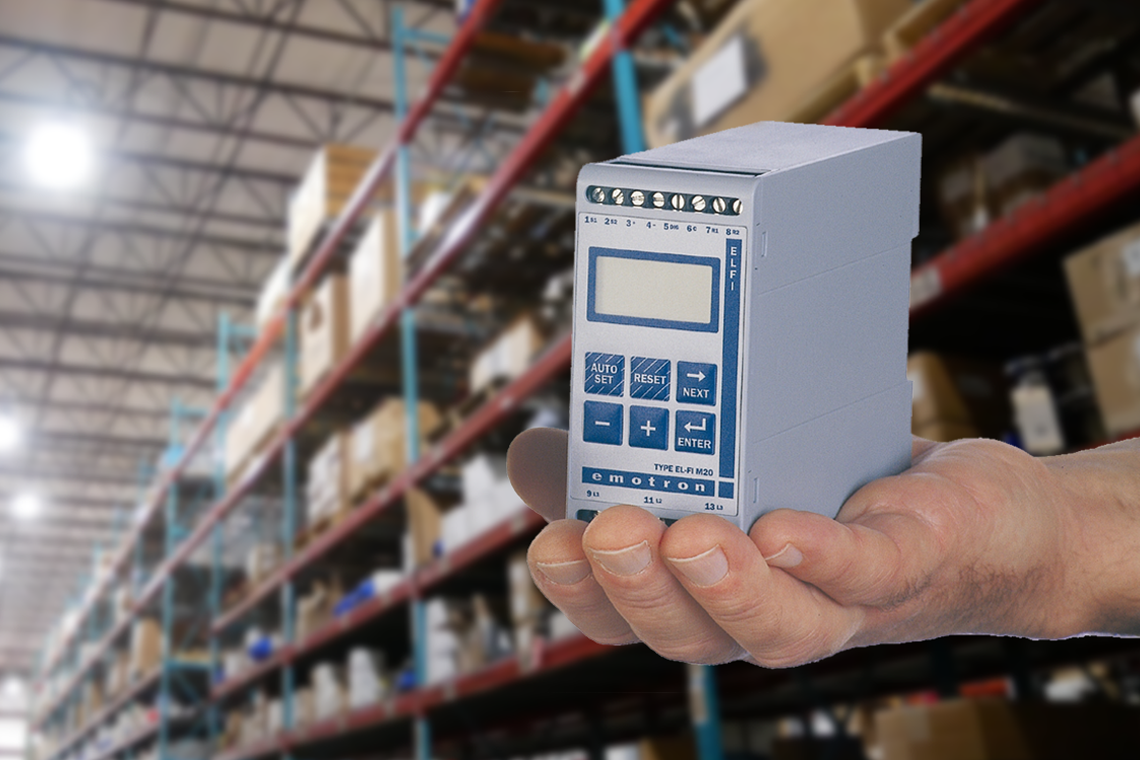 Why You Should Be Using a Power Monitor with a Mag Drive Pump
Pairing a power monitor with a hazardous chemical pump can further reduce the risk of containment failure
Article written by FCX Performance, Inc. Image provided by Finish Thompson.
---
When Should You Consider a Mag Drive Pump?

A Mag Drive pump is a considerably safe pump option when pumping hazardous fluid. It's typically sought out for its magnetic seal-less design which eliminates concerns for seal leaks. The magnetically driven pump is used in chemical-process applications when preventing leaks is a high priority to avoid harm to operators and the environment. Mag Drive pumps are ideal for chemical-process applications because they are designed with a drive magnet and a driven magnet connected to the pump's impeller to transfer fluid.
The magnets are separated by a containment shell creating a seal-less design. Mag drive pumps eliminate the need for shaft seals and, thus, the environmental concerns that accompany potential seal leaks. With the reduced number of moving parts, there is less risk for failure. To increase the security of mag drive pumps, there are accessories that can be added for additional monitoring.
Why You Should Consider Using a Power Monitor With a Mag Drive
Power monitors can alert users and operators of unwanted conditions while the pump is running, including: dry-run, jammed impeller, high flow or low flow conditions on the pump's performance curve, severe cavitation, and more. Power monitors can also report on changes in your fluid such as the viscosity. They will continuously monitor input power and will reflect a low flow rate with low power (dry-run condition) or a high flow rate with high power.
When an unwanted condition does arise, it triggers a signal and notifies users and operators when the machine is running outside of a set range of operating parameters. Power monitors can be connected to the pump using Bluetooth or other platforms that are located at a distance from the pump for the user safety and maintenance.
Power monitors can be connected to the pump using Bluetooth or other platforms that are located at a distance from the pump for the user safety and maintenance.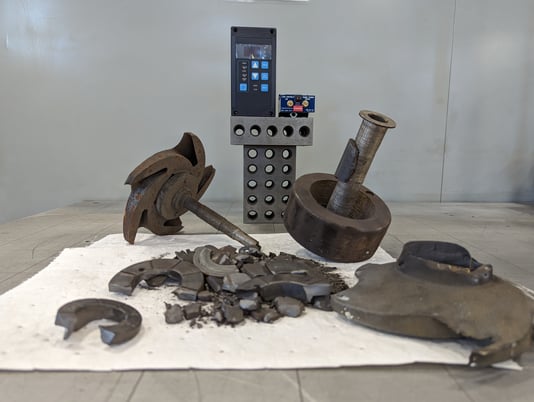 Image shows results of mag drive pump failure when not protected by a power monitor.
Benefits of Pairing a Power Mon

i

tor with a Mag Drive Pump
As stated previously, when using a mag drive pump, it's usually due to the harmful nature of the fluid. Using a power monitor on a mag drive pump can detect when any upset conditions are occurring so that the condition can be corrected before catastrophic damage or failure occurs. This helps operators prevent harmful fluid from escaping and any pump failures that could lead to containment leaks. This allows for immediate action to be taken if any upset conditions are detected.

Power monitors will monitor input power linear to the load controls. Knowing these load controls will help operators determine if the pump is running within a safe operating range maintaining the safety of your pump's system. Pairing a power monitor and a mag drive pump will enable users to prevent costly pump failures, optimize production, and create more preventative maintenance processes.
---
Talk to a pump expert

Implementing products that protect your workers and your work environment should be important to anyone. If you want to discuss your power monitor options or evaluate the safety of your facilities, reach out to our pump experts to get the help you're looking for.